Landscape Maintenance | Foxborough, Mansfield, Bridgewater & Walpole, MA
One Company, One Phone Call, One Solution. Let Cahill Lawn Care Inc. handle all of your outdoor needs.
Spring & Fall Clean ups.
Spring and Fall Lawn Repair & Seeding
Irrigation Start ups, Repair, Close outs
Bed Edging & Mulch
Weekly Maintenance / Mowing
Tree & Shrub Pruning
Hardscape Repairs
Gutter Cleaning
Lawn Care & Pesticide Programs.
Proper lawn maintenance is an essential element in maintaining a healthy, lush, and green turf grass. Turf maintenance is as much about preserving an attractive, pleasing, and professional appearance as it is about plant health. Regular mowing is a critical requirement to a healthy lawn.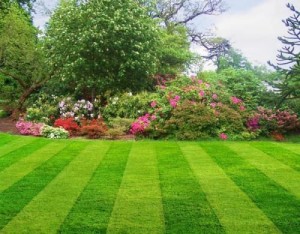 True to our safety-centric focus, all turf areas are policed for trash, tree limbs, or obstructions prior to maintenance. Grass will be completely and evenly mowed at a height most suitable for the species and for a healthy, lush, and green turf.